About
About Cursillo
Cursillo is always something we want to share, because of the way it has helped us in our own journey with God, and what we've seen it doing for others. Bishop Alfred Holland invited Grafton Diocese to bring Cursillo into the Newcastle Diocese in 1990. Since then each of our Bishops has encouraged the Cursillo movement within this Diocese. The Cursillo theme:- "Make a friend, Be a friend. Bring your friend gently to Jesus" really seems to sum up our experience of Cursillo and of how it has helped us.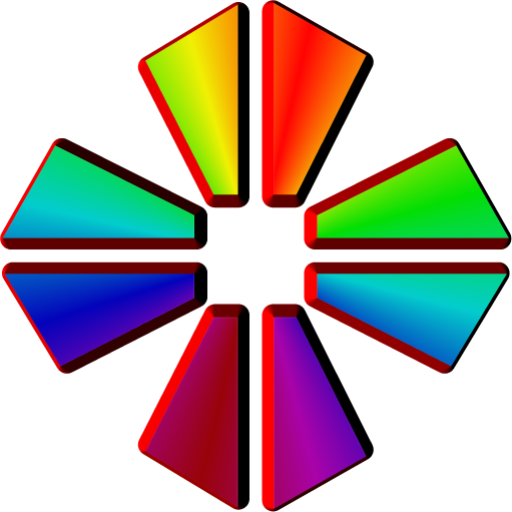 Cursillo
Cursillo is a Spanish word that simply means 'a short course' and has the idea of a 'short race' – something that takes you quickly forward. It refers particularly to the three day weekends which are a part of the movement as a whole and which are described as 'a short course in Christian living'.
It is a world-wide movement which started in Spain in the 1940's and reached Australia in 1979. It is now in all but four of the Australian dioceses.
Cursillo is a Spanish word that simply means 'a short course' and has the idea of a 'short race' - something that takes you quickly forward. It refers particularly to the three day weekends which are a part of the movement as a whole and which are described as 'a short course in Christian living'.
This short course is designed to help us consciously live in God's grace to develop as Christian leaders (with a wider understanding of what that means!)
Perhaps it's a little odd that the name means 'a short course' because Cursillo is really about the long haul—about helping us all the way on our walk with God. Like a pair of good strong walking boots and a stout stick!
Cursillo is a movement within the church, and its purpose is basically the same as that of the church as a whole. Put simply it is to help us live as Christians. As part of that Cursillo sees that we need to be supported and encouraged by other Christians—to work together as Christian communities, strengthening each other, so that we can live lives that witness to Christ.
It aims to help Christians discover and live out their own personal calling from God, so that we can reach out to others. The nearer we come to reaching our potential as Christians, the more the benefits of Cursillo flow out into the church and into the community. It has been expressed very simply as "for us… for others" as the blessings we receive are used to bless others.
Cursillo has a long term purpose—and a method to achieve that purpose.
The weekends bring together about 30-40 Christians—lay and clergy. What we look for in inviting people to attend a weekend is Christians who want to move further on in their walk with God—people who will grow from their Cursillo experience. They may be people who are already taking leadership roles in their parishes, or people who would not yet think of themselves as leaders but who are moving forward with God.
They will come from all over the diocese, but there rarely seem to be any parish boundaries or issues of churchmanship on the weekends—the focus is on God, and the sense of community that develops within the group.
The weekend is run by a team, mostly lay people, but with clergy playing an important role also. On the first evening, after a meal and some time getting to know one another, there is a time of quietness—a silent time for reflection—to leave the stresses of the world behind and prepare for the journeying that will be shared over the weekend. From then on each day there are several talks given by the team members.
These talks deal with aspects of being a Christian—about God's call to us to live in his grace and what this involves in practical terms. You might not hear anything new as far as theology goes—the talks are grounded in the Bible—but many of the talks are illustrated by relevant events from the speaker's own experience, and that puts them in a different context. The reality of being a Christian in today's world comes alive within them.
There is a chance to respond to each talk within a small group—time to work together on some activities. Music plays quite a part— there are worship services each day— and times to chat or be quiet and lots of laughter. The men always seem to praise the food too!
Most of these are fairly normal ingredients for a Christian weekend. So why is it that so many people who share in a Cursillo weekend regard them as a high point in their Christian journey?
Even those who find the weekends difficult for one reason or another usually support Cursillo because they see what others have gained. The Cursillo community surrounds the weekends with prayer, and our experience has been that God honours that prayer.
Many people respond more deeply to the meaning of their faith than they have done before, and have a fuller sense of God's love for them. Another feature of the weekends is the deep sense of fellowship that develops over the three days—for many people it is a very real experience of the joy that can be found in being part of a Christian community. In it all, people are challenged and stimulated to respond within an accepting and supportive community. People see the reality of what can be achieved as we work together as Christians—so much more than can be done as separate individuals.
Everyone's experience of Cursillo is unique. We are all individuals and we respond from where we are and within the events of a particular weekend. This is why it can be hard to tell people how they will find the weekend.
There are no guarantees that it will be a mountaintop experience, but at the end of a weekend most feel that they have a higher vision of what Christian living can be, and want to be able to act on that vision. They may understand that there are many different ways of being leaders for Christ. They may have a clearer idea of the gifts God has given them to use, and be inspired to share what they have been given.
Usually one wants to continue to receive that same kind of Christian support experienced on the weekend.
After the weekend, people return home, to live out the vision they have caught. They want to be more fully Christian in their families, at church, in their workplaces, in groups within the community - wherever they spend their time.
Coming down from the mountain, back to the world, can be difficult. It can be easy to lose the vision, unless you have support. As mentioned earlier Cursillo has a method. This is all about helping us to be effective Christians for the rest of our lives—what Cursillo calls the Fourth Day.
On the weekends people value the support of the small groups they shared in.
After the weekend there is Group Reunion—small informal groups meeting on a regular basis for support and encouragement as close friends. Why would you add another meeting to what may already be a busy schedule? Because these groups can pick you up and get you going again to cope with the busyness. They can provide the focus for our Christian living as we help each other to stay on track. They can provide strength and prayer backing during the tough times.
There are also larger gatherings which may be parish, deanery or diocesan based. They also have a Spanish name—"Ultreya" which just means 'Keep going' and they help us to do just that. Being involved in this way is entirely voluntary, but these gatherings are Cursillo's special gift, to help us live out the vision the weekend has given us.
Cursillo is about taking our relationship with God seriously. People may become more involved in parish life or take part in deanery or diocesan activities or they may simply do the same things they did before with more enthusiasm. Some may wish to learn more about their faith through study or by attending workshops. What they have learned may spill over into community activities, seeking to be a Christian influence there.
It is not necessarily about 'doing more Christian things' but is about moving forward with God, in the direction he wants to take us.
Cursillo builds community among its members. It develops a strong bond between people from different parts of the diocese. We are drawn closer together by sharing and experiencing the depths and hopes of our Christian faith. This growing sense of Christian community across parish borders is one of the gifts of Cursillo to this diocese.
This is not a closed community. Cursillo's aim is always to draw in more people—not for its own benefit (though of course we all gain as the community grows) but for enriching the church, as people's gifts are enhanced and their work is strengthened by mutual support.
Cursillo is a movement within the church. It is not something separate from or in competition with the church. As a Cursillo publication states
If you are interested in finding out more about Cursillo talk about it with people in your parish who are involved. They should be able to answer your questions.
Talk to your parish priest. Try to attend an Ultreya gathering.
We believe that it is important for anyone attending a Cursillo to have a sponsor. A sponsor is someone who has already attended a Cursillo weekend and preferably is someone who has embraced the Cursillo method and is involved in a Group Reunion.
If you are invited to consider attending a Cursillo weekend think about it seriously.
Pray about it. See if the time seems right—there may be reasons why it would be better at a later time.
Your sponsor has the responsibility for getting you an application form and of being supportive before, during and after the weekend.
The Cursillo Movement may prove to be something that you would wish to be involved in for all it has to offer as you move on with God.
Ultreya!
(This information has been adapted with permission from the Anglican Cursillo®Movement in the Melbourne Diocese.)