Our 2018 Apostolic Action Diary can be downloaded and either printed in book form by selecting the 1st link below
OR downloaded in Digital read Format – 2nd link below – (for use direct from computer, iPad, iPhone or Android):
1st Link – DOWNLOAD BOOK FORMAT:  Apostolic Action diary 2018 Print Format
If you have a double-sided sheet printer – select "Flip on Short Edge" to print a booklet
2nd Link – DOWNLOAD DIGITAL READ FORMAT:  Apostolic Action Diary 2018 Read
Use the Diary to pray your way through 2018.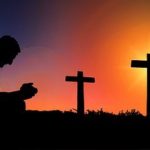 Blessings from Newcastle Secretariat.
Special Thanks to Dorothy Harman for her patient work in editing the Diary.