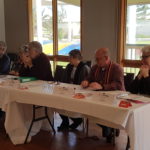 National Cursillo Secretariat meeting was in Adelaide from 22–24 September 2017: An excellent gathering where nine Diocese from around Australia attended led by our National Lay Director Roger O'Hara. With Bishop Ian Palmer as our National Spiritual Director and Rev. Steve Niland as National Spiritual Adviser. Brian Walsh and Lyn Carter were the Newcastle delegates at this gathering. The theme for the weekend was psalm 23 with a special emphasis on the last two verses.
" you prepare a banquet for me, where all my enemies can see me; you welcome me as an honoured guest and fill my cup to the brim. I know that your goodness and love will be with me all my life; and your house will be my home forever".
  Topics discussed were as  follows:-
Treasurers report. National Secretariat Income and a concern for it to meet ongoing financial commitments.
Unfortunately there are now six Diocese where the Cursillo arm has entered into recession. This limits the amount of income that is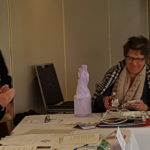 received. A motion was carried unanimously that annual contributions should increase from $330p.a. To $400p.a. for Diocese with more than 500 members; and $270p.a. For those with less. It was felt that this was a modest increase to help overcome financial stress caused by diminishing contributors. It is to commence from 2018, and is the first increase in a number of years.
National web page.
Currently out of date and under review, with Philip Barrington from Newcastle taking over responsibility asap.
Piece by piece Cursillo.
Some discussion was held relating to bringing the Cursillo experience to older folk on a piece by piece basis. No decisions made – simply an idea. A whole 3 day weekend it was felt was quite a challenge to some of our older folk.
A condensed 3day Cursillo weekend.
Bathurst Diocese have trialled a 3day weekend which involves giving the "ideal" talk on the Thursday night to allow an hour for reflection/rest on the Friday afternoon. Also a condensing of talks and other parts such as the poster time to allow for this "rest" time on the Saturday afternoon which it was felt was needed (particularly for the elderly). The way of the cross was also replaced by a condensed version of the Passion.  The healing service was held at night in order to allow as much time as was needed without the constriction of  a compliance with the lunch break. This brief report was submitted as a result from a trial in 2017 by Bathurst with the intention that it may appeal to others.
"Marriage as a sacrament" and then "The Plebiscite".
There was considerable discussion after the topic was introduced by Rev. Steve Niland and supported by Bishop Ian in relation to the current Christian position on the plebiscite vote. It was rather lengthy but very informative and during the presentation it was inferred that the decision of individuals should be made from an assessment of bible-based Christian morality.
The two day option.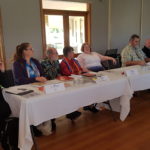 This had been trialled by Perth with considerable condensation. Only one song per talk, the talk was to be limited to strictly 10 minutes and no posters other than a poster depicting the theme of the weekend. There was no meal afterward and the weekend finished around 3.00 pm on the Sunday. The experiment was reasonably successful according to the presenter although was exhausting and did not seem to appeal to the meeting with much enthusiasm.
7.  Yearly meetings
It was decided to only have one National Secretariat meeting per year as from 2018 because it was no longer necessary to have more, in view of the declining numbers of 3day Cursillo weekends held each year. The 1+2+1 model was introduced when a number of Cursillo 3day weekends were the norm per year and assessment and suggested changes may have been necessary. New members of the National Secretariat executive are now given a 1 + 3 meeting tenure with the first meeting a "getting to know"the responsibilities of the position.
Meetings for the next 3 years will be :-
2018  Cairns for North Queensland. Around August date to be confirmed.
2019  Possibly Melbourne as a "palanca" from National Secretariat in the hope that Melbourne can be brought out of recession. If that cannot be arranged then Perth.
2020 Newcastle as a celebration of its 30 years anniversary. Secretariat meeting and National Gathering combined.
Election of National Lay Director. 
The meeting elected our own Jim Warland as the next NLD and for his tenure to commence in 2018 from the Cairns meeting. Jim takes over from Roger O'Hara our current NLD and we congratulate Jim on this very privileged position and look forward to his leadership as our prayers and good wishes accompany him in this role   
9.  Saturday night –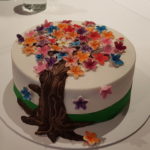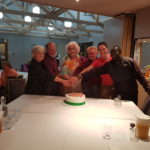 Adelaide Cursillo arranged a very pleasant Saturday night social evening and dinner with a well presented series of songs by a local accomplished musician and song writer who entertained us during the evening. The Saturday night was a celebration  for SA Cursillo 25th anniversary.
Final Eucharist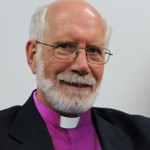 Bishop Ian Palmer led us in the final Eucharist prior to lunch on the Sunday and wished us all a safe and secure journey as we returned to our homes.
Conclusion.
The weekend gathering was very well received by all in attendance. Adelaide Cursillo did a magnificent job organising the accommodation, catering and conferencing facilities. The  resulting  close binding of the various Cursillo representatives was evident and appreciated. The real benefit from these weekends comes in the form of  sharing ideas and giving support to those Cursillo groups around Australia that need assistance, especially in the form of combined prayer and confidence from experienced people.  Northern Queensland will host the next combined secretariat meeting in Cairns and Robyn and Marcia Hyde expressed an appreciation for the assistance Newcastle has been able to provide in their challenges relating to the establishment of Cursillo in that place.        De Colores & Ultreya!    Brian Walsh